Persanova Lyudmila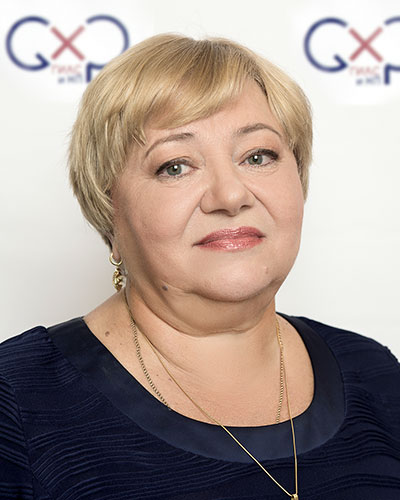 Head of the Pharmaceutical Development Laboratory
Education Background:Graduated from the Biochemical Faculty of Biology and Chemistry of the State Pedagogical Institute, PhD in Chemistry.
Employment History:1973 – until today: Held key positions at SID&GP as Senior Researcher in the Scientific Organization Department, Organic Synthesis Laboratory Engineer, Researcher of the Antishock Blood Substitutes Technology Laboratory, Research Scientist in the Insulin Technology Laboratory, Chief Research Scientist in the Immune Biotechnology Laboratory, Head of Experiment Production Department, Head of the Blood Substitute Technology Laboratory, Head of the Innovative Pharmaceuticals Development Laboratory.
Personal Awards:«Merit for the Russian Chemical Industry» badge of honor with a certificate for the contribution to the development of the chemical industry issued by the Russian Professional Chemists Union. Certificate of Appreciation and a honorary gift from the Ministry of Healthcare of the USSR. A Letter of Recognition and a Certificate of Appreciation from the SID&NP.