Nadezhda Pavlova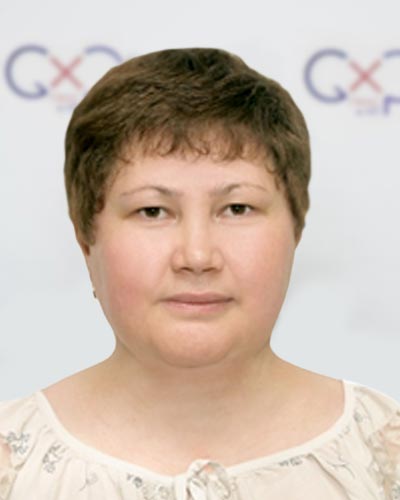 Head of laboratory "Modern technologies of quality"; the technical expert of the Federal service for accreditation
More than five years of professional experience
Education: Chuvash State University A.Yu. Aleksandrov, specialty "chemistry"; Advanced training in GMP/Rules of organization of production and quality control of medicines; certificates on "Validation of HPLC methods (USP)", «Quality control in the analytical laboratory».
Professional background:
Nadezhda Pavlova's embarked on her career at LLC "Synthesis" in 2001.
In 2012 worked at Federal State budget organization
National medical research center of cardiology of the Ministry of healthcare of the Russian Federation as a senior chemist OCC.
In 2013. worked in FGU "MCEWEN of healthcare as a senior chemist at startup of the Moscow laboratory of quality control of medicines.
In 2013-2015.g. worked in LLC "Massmedia" as the head of the testing laboratory CCLS, combining the core activities with the position of quality Manager at KDL, OOO "Promsistema".
In 2015-2016.g. worked in JSC "Group of companies "Medsi" as head of the laboratory of pharmacokinetics and quality control of medicines.
Teaching activities: the implementation of the principles of good laboratory practices (GLP) in testing centres (laboratories).