Olga Molotkova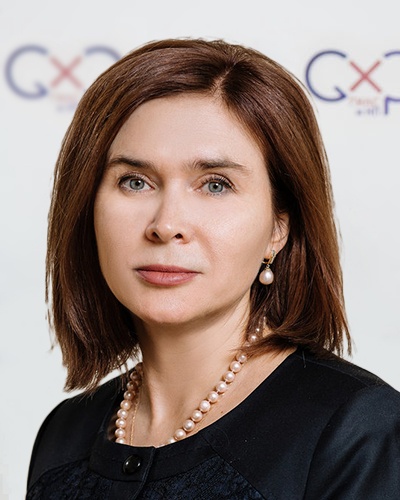 Deputy Director for Construction and General affairs
Education BackgroundGraduated from the Leningrad Chemical-Pharmaceutical Institute Department of Bioactive Compounds Chemical Technology with a diploma of a Chemical Engineer.
Employment HistoryPossesses 28 years of field experience in design, construction and pharmaceutical products according to GMP, managing a pharmaceutical plant construction "from the scratch" project, also experienced in project coordination and budgeting, cooperation with western engineering companies and equipment and consulting suppliers.
2018 – until today: Deputy Director for Construction at SID&GP.
2011-2018: Chief of Construction & Production Unit Manager at Valenta-Pharm.
2005-2011: Chief Technician & Head of Technical Department at the Schelkovsky Vitaminniy Zavod (Valenta-Pharm) New Plant Construction Works Administration.
2003-2005: Chief Technician, Deputy Director for Production at NNT-Pharma (Ulyanovsk).
1987-2003: Technician Engineer at Biosintez. Fermentation Section Supervisor, Section Microbiologist, Head of Laboratory, Chief Technologist, Head of the Chief Process Engineer Department.
1985-1987: Microbiologist Trainee at the Penza Pharmaceutical Factory (renamed later into Biosintez).