Nikolay Korobov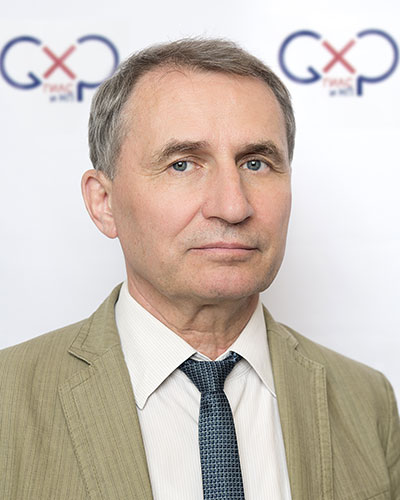 Academic Secretary
Education Background:Sechenov First Moscow State Medical University (Sechenov University) with a specialist degree in Medical Care. PG programme at the Pharmacology Department of the General Medicine Faculty. PhD (Medicine), associate professor.
Employment History:2016 – until today: Academic Secretary at SID&GP.
2006 – 2016: Senior Research Scientist of the Scientific Analytics Department at the Ministry of Health of the Russian Federation. Human Medicinal Products Evaluation Scientific Center. Head of Editorial, Production and Intellectual Property Protection Department.
1993 – until today (also since 2005 on a part-time basis): Senior Lecturer of Pharmacology Department in Lomonosov Moscow State University. Associate Dean for Students at the MSU Department of Fundamental Medicine until 2004.
1984 – 1990: Senior Research Scientist at the Laboratory of Experimental Therapy of the All-Union Research Center for Cardiology of the USSR Academy of Medical Sciences (currently – the Russian Cardiology Research and Production Complex of the Ministry of Health of the Russian Federation). Conducted research on peptid-based pharmaceuticals development.
1974 – 1983: Postgraduate student at Sechenov First Moscow State Medical Institute, Assistant Professor of the Pharmacology Chair and Medical Department.