Sergey Glembotskiy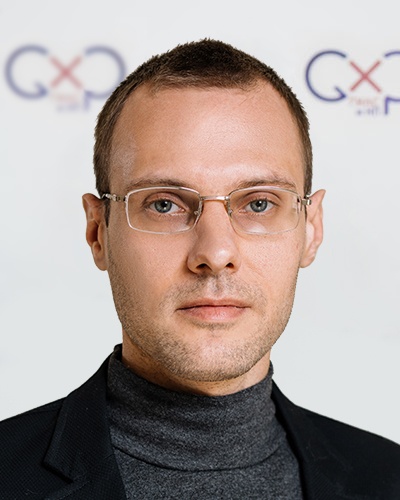 Head of the Research and Development Department
Education Background:The Sechenov Moscow Medical Academy, Faculty of Pharmacy. Internship in the Sechenov Moscow Medical Academy with a degree in Pharmaceutical Technology.
Employment History:2016 – until today: Head of the Laboratory of Preclinical and Clinical Studies at SID&GP. Since 2017 – Head of Research and Development Department.
2014 – 2016: independent advisor in preclinical and clinical studies, and pharmaceutical products registration.
2010 – 2014: Clinical Studies Manager & Section Chief at «Segmenta Pharmaceutica» LLC. Since 2011 – Preclinical and Clinical Studies Director.
2007 – 2010: Specialist at Valenta Pharmaceutica. Since 2010 – Head of Clinical Studies Monitoring Department.