Igor Falkovsky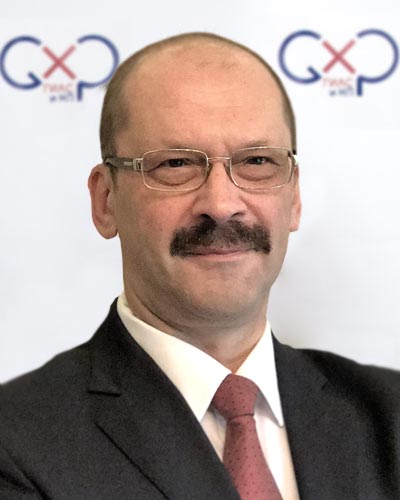 Head of GEP Department
Education Background:Graduated from the Moscow Institute of Steel and Alloys Department of Theoretical Physics headed by a Nobel Prize nominee Mr. A. Abrikosov. PhD in Physics and Mathematics.
Employment History:2017 – until today: Head of Good Engineering Practices Department at SID&GP.
2015 – 2017: Executive Manager for Contract Production in Russia at Astellas Company.
2010 – 2015: Project Supervisor at NNE Pharmaplan Russian Division. Managing the project of constructing the second phase of the B|Braun Company Gematek infusion plant (in Tver, Russia) at the stages of developing the concept, project documentation and detailed design documentation, as well as construction design supervision. Became head of the Sales Department in 2012.
2006 – 2010: Deputy Director for Technical Development and Major Construction at Mechnikov Biomed (Petrovo-Dalneye). In charge of the reconstruction of the DTP vaccine production, filling and packing sections reconstruction, also responsible for constructing the new laboratory with a total space of 1500 sq. m. in the premises of Gosniigigiyena.
2000 – 2006: Deputy Chief Engineering Officer & Head of the Technical Licensing and Environment Department at the Moscow Bacterial Pharmaceuticals Factory (part of Microgen SPA).