Andrey Dolinkin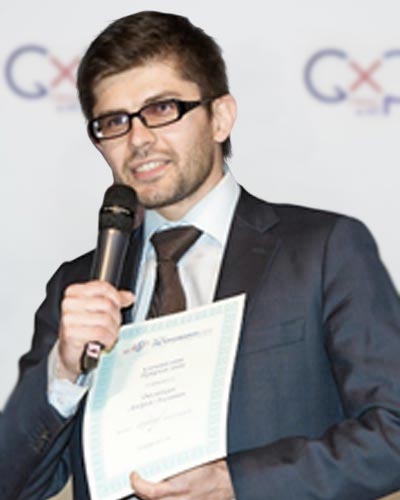 Lecturer of FSI "SID & GP"
Ten years of professional experience.
Education: Southen Federal University, specialty – chemistry, qualification – chemist, к Candidate of Pharmaceutical Sciences. Moscow Academy of Labour Market and Information Technology, specialty – organization management, qualification – manager. PFUR, "Pharmaceutical chemistry and pharmacognosy". USP Consultant. Courses at the USP pharmacopoeial methods of analysis, standards GLP, various aspects of organizing and conducting preclinical and clinical trials of medicines, examination and registration of medicines.
Professional background: Successful passing of audits for compliance with GOST 17025 and international audit for compliance with GLP after QMS construction in the laboratory of quality control of drugs; receipt of INN and WHO ATC code; obtaining RU on 10 medicines, including in countries far abroad.
Teaching activities: Good Laboratory Practice; validation and transfer of analytical techniques; pharmaceutical development of BLP; State examination and registration of medicines in RF, EAEU and EU.