Andrey Egorov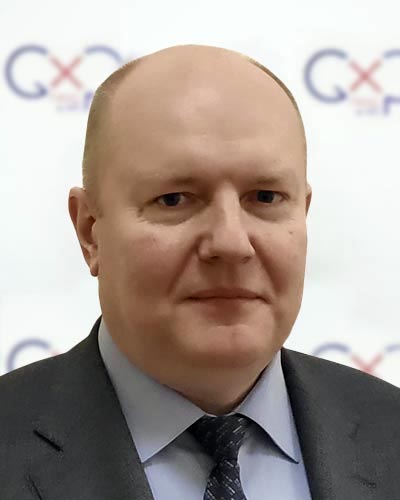 First Deputy Director
EDUCATION BACKGROUNDIn 1987 he graduated from Moscow State University named after M.V. Lomonosov, Faculty of Journalism, in 1994 – from the Faculty of Law, in 2003 – from the Finance Academy under the Government of the Russian Federation, training program for arbitration (anti-crisis) managers.
EMPLOYMENT HISTORYMr. Egorov has been working in the pharmaceutical market since 1997
Февраль 2019 – until now: FSI «SID & GP». First Deputy Director.
2015 – January 2019: Director of the Experimental production of biomedical preparations of the Federal State Budgetary Institution «National Medical Research Center for Cardiology» of the Ministry of Health of Russia.
2014-2015: Editor-in-chief of the publishing «Digest of the pharmaceutical market».
2011-2013: General Director LLC Pharmaceutical company «New technologies».
2010: General Director CJSC Pharmaceutical company «Sotex».
2008-2010: General Director LLC «SoyuzPharma-ТМ», Chairman of the Supervisory Board of the Association of pharmacy institutions «SoyuzPharma».
2006-2008: General Director CJSC «Pharmograd» (joint venture «Protek» – «Gedeon Richter»).
1997-2005: «Protek», lawyer, Deputy Head, Head of the Legal Department.
PERSONAL AWARDSReceived the Acknowledgement by the Ministry of Industry and Trade of Russia, Certificate of Honor of the Ministry of Health of Russia, Certificate of Honor of Roszdravnadzor.